RIPE 55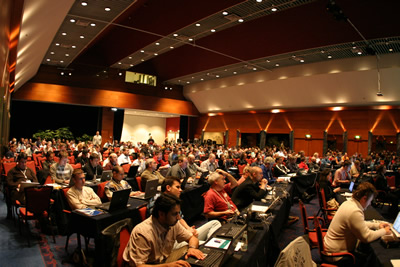 The RIPE 55 Meeting took place from 22-26 October, 2007 at the Hotel Krasnapolsky, Amsterdam.

There were 375 attendees from 40 countries, including representatives from AfriNIC, APNIC, ARIN, LACNIC and ICANN, making it the most well attended RIPE Meeting ever held.
Sponsors
Get Involved
This mailing list is intended for RIPE-related general announcements and discussions. It should not be used for commercial purposes. To post a message to the list, email ripe-list@ripe.net. Please note that only subscribers can post messages.