About RIPE Meetings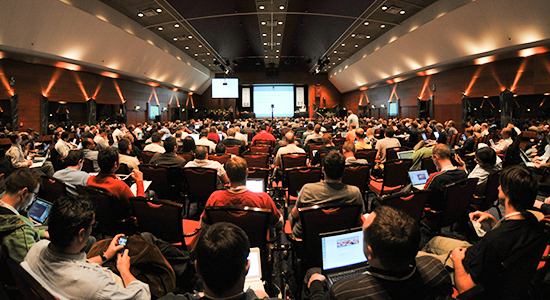 RIPE 81 will be held as a virtual meeting and will take place over four days from 27-30 October 2020. Registration for the meeting is free and open to everyone. More information about the meeting is available on the RIPE 81 website.
Please note that the information below only applies to physical RIPE Meetings.
A RIPE Meeting is a five-day event where Internet service providers, network operators and other interested parties from around the world gather to:
Participate in discussions about the policies and procedures used by the RIPE NCC to allocate Internet number resources
Participate in the RIPE Working Group sessions to discuss current technical and policy issues
Share experiences, latest developments and best common practices
Develop their network of peers in the Internet community
Meet at lunches, coffee breaks and informal social events
RIPE Meetings are open to everyone. They bring together people from different backgrounds, cultures, beliefs and genders. The RIPE community is unique and prides itself on providing a safe, supportive and respectful environment.
Registration and Meeting Fees
Registration opens about three months before the start of the meeting. You can register directly via the meeting website.
Full-week ticket - EUR 350
Day-ticket - EUR 125
Student ticket (full week) - EUR 50 (student ID must be shown)
All prices include VAT.
If you can't attend a RIPE Meeting in person, you can participate remotely.
Presenters, working group chairs and RIPE Programme Committee members pay to attend the RIPE Meetings just like all other attendees. In extraordinary circumstances, the RIPE Chair can waive the meeting fee for presenters. These requests are dealt with on a case-by-case basis via pc _at_ ripe _dot_ net.
The RIPE Fellowship Programme also provides basic assistance for successful candidates from the RIPE NCC service region to attend RIPE Meetings.
Visas
You might require a visa for travel to a RIPE Meeting. This depends on the country where the RIPE Meeting is held and your own country's international travel regulations.
You will need to check if you need a visa to travel to a RIPE Meeting. Visa applications can take quite a long time, so you need to apply for one well in advance. You can request an invitation letter when completing the online registration for the meeting.
Get Involved
This mailing list is intended for RIPE-related general announcements and discussions. It should not be used for commercial purposes. To post a message to the list, email ripe-list@ripe.net. Please note that only subscribers can post messages.