About RIPE Meetings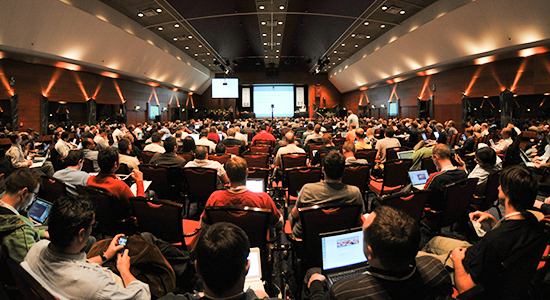 A RIPE Meeting is a five-day event where Internet service providers, network operators and other interested parties from around the world gather to:
Participate in discussions about the policies and procedures used by the RIPE NCC to allocate Internet number resources
Participate in the RIPE Working Group sessions to discuss current technical and policy issues
Share experiences, latest developments and best common practices
Develop their network of peers in the Internet community
Meet at lunches, coffee breaks and informal social events
RIPE Meetings are open to everyone. They bring together people from different backgrounds, cultures, beliefs and genders. The RIPE community is unique and prides itself on providing a safe, supportive and respectful environment.
How much does it cost to attend a RIPE Meeting? 
Full-week ticket - EUR 350 
Day-ticket - EUR 125
Student ticket (full week) - EUR 50 (student ID must be shown)
All prices include VAT.
If you can't attend a RIPE Meeting in person, you can participate remotely.
For more information about RIPE Meetings please see the FAQs.