Speaker Biographies
Fahd A. Batayneh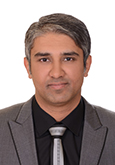 Fahd A. Batayneh is a staff member of ICANN's Global Stakeholder Engagement Team. He works as a Coordinator for the Middle East of which the Islamic Republic of Iran is part since October 2013.
Prior to working for ICANN, he held several positions within Jordan's National IT Center (NITC), the last of which was managing both the ccTLD and IDN ccTLD of Jordan. Fahd has attended ICANN meetings on a regular basis since 2008, and was active in several working groups, some of which were on Arabic Script IDNs.
Aside from his day job with the government of Jordan, Fahd has done much consultant work related to Internet governance, new gTLDs, and Internet policy development. As part of his job with ICANN, he assists the Task Force on Arabic Script IDNs (TF-AIDN) in their work and provides them with necessary logistical support.
He holds a B.Sc. in Computer Engineering with honors, and an MBA. He is married, has two sons, and is based in Amman, Jordan.
An abstract of the presentation "The Farsi Language and Arabic Script IDNs"
Multilingualism has been at the heart of the Internet Governance debate since its inception. The domain name system in non-ASCII native languages has been a request since the early days of ICANN where the community pushed for policies to be developed and technical studies to ensure that the domain name system can accommodate these non-ASCII strings.

ICANN supports the work of IDNs in all scripts and languages as there is a dedicated department and dedicated staff to work on this. Linguistic communities are encouraged to come together and develop their Label Generation Rulesets (LGRs) and Generation Panel (GP) documents so that the root can have a single repository of allowed-to-use strings at the top-level.

The Islamic Republic of Iran has been a leader within the Arabic Script community when it comes to Arabic Script IDNs. It has had and remains to have active participation at such fora one of which is the Task Force on Arabic Script IDNs (TF-AIDN).

The presentation will talk about the work of the TF-AIDN, and shed light on the Farsi language and the challenges the TF-AIDN face when it comes to ensure that this language is represented to the best possible.
---
Shahab Vahabzadeh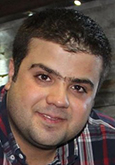 Shahab Vahabzadeh is an experienced network engineer and system administrator who has worked in the telecommunication industry and carrier grade service providers for almost ten years. He has been familiar with RIPE NCC and its services since 2007.

Shahab is serving as Asiatech's Chief Technology Officer and also Chief
Information Officer, overseeing the companies technical and telecommunication related strategies. He also leads a highly experienced technical team there.
An abstract of the presentation "Building Internet Exchange Points"
Internet exchange points (IXPs) are a successful model for traffic exchange and network interconnection across the Internet. Since its first use in the early 1990s, nearly 450 exchanges have been built in 114 countries and contribute to the decentralisation and localisation of the Internet traffic.
Internet exchange points make traffic exchange among network operators more efficient both in economic and technical terms. IXPs provide a platform where participants can cooperate and build domestic Internet bandwidth. But the question of who should own the exchange and how it needs to be managed are often complicated to answer in a highly competitive environment.
This session will discuss the different models of governance and business operations of Internet exchanges worldwide. Further, it will describe global best practices, keeping in mind that there is"no one size fits all" solution. Finally, the session will look at the roles of the different stakeholders and the key steps in building Internet exchanges in Iran.