How to Enable Resource Certification in the LIR Portal
Step1:
Log in to the LIR Portal with a user account that has Administrator privileges and click "Manage Users":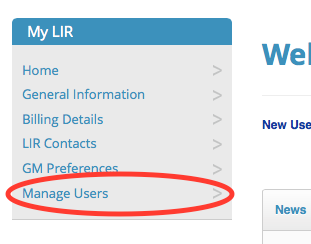 Step 2:
Click the "Edit" icon next to the account for which you want to enable Resource Certification (RPKI):
Step 3:
Tick the box next to "Access and use Resource Certification (RPKI)" and click "Save Changes":
Now, when the user who has the service enabled logs in, they will see a "Resource Certification" section in the LIR Portal menu. Click the "RPKI Dashboard" link and accept the Terms and Conditions to get started.
Contact
Please contact us if you need more information.
Stay up to date!
Follow the #RPKI hashtag on Twitter.