The Registry
The Registry is fundamental to our activities. Activities under this pillar include RIPE policy development support, maintaining the RIPE Database, the registration of IP addresses and ASNs, processing registry updates, ensuring registry accuracy, administration of membership requests, and running RPKI infrastructure.
Felipe Victolla Silveira the acting Chief Registry Officer.
He is responsible for managing and leading the Registry budget and activities.
The Registry consists of:
Registration of IP addresses and ASNs
Processing of Registry updates
Membership administration
Registry accuracy and investigations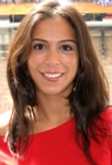 Smahena Amakran
Manager Registry Monitoring
Angela Dall'Ara
Policy Officer
Henriette van Ingen
Registry Compliance Officer

Marco Schmidt
Manager Registration Services
Jeremy Walder
Manager Member Services