Senior Management Team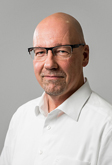 Axel Pawlik is the Managing Director of the RIPE Network Coordination Centre (RIPE NCC).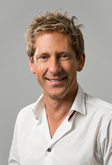 Paul Rendek is the Director of External Relations.
Paul is responsible for public and external relations activities and government liaison, including the development of activities in the Middle East and Russia and surrounding countries.
Serge Radovcic is the Chief Communications Officer.
Serge is responsible for the RIPE NCC's Communications Department, which includes the Web Services Team, working closely with the RIPE community and continuing the development of RIPE Labs.
Email Serge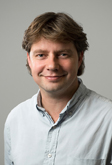 Jochem de Ruig is the Chief Financial Officer, responsible for developing and maintaining financial and administrative activities. He also oversees legal activities, including liaison with lawyers, Law Enforcement and National Prosecutors.
Andrew de la Haye is the Chief Operations Officer.
His main responsibilities are managing the organisation's core operations (Member Services) and supporting software development.
Kaveh Ranjbar is the Chief Information Officer.
He is responsible for research, Internet measurements, data collection and analysis as well as the RIPE NCC's global infrastructures, such as the provision of reverse DNS in the RIPE NCC service region and the operation of the global K-root server cluster.
Email Kaveh
---
Daniel Karrenberg is the Chief Scientist (Advisor).
He is advising the Managing Director, particularly on research strategy and new activities.