Social Events
Sunday, 11 June, 20:00 - 24:00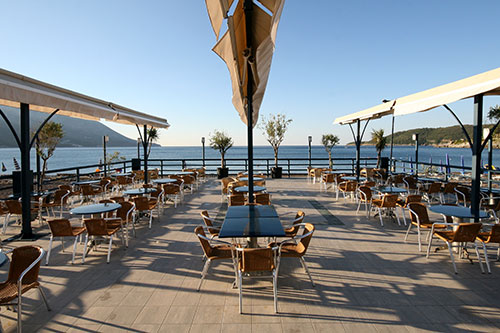 Venue: Azzurro Restaurant
Address: Boreti, Montenegro
Get to know the SEE 6 crowd! Enjoy a relaxed evening with fine drinks and delicious food on the beautiful beach of Becici.
Getting there: the restaurant is located five minutes walk from the Mediteran Hotel.

(Click on image for larger view)
Monday, 12 June, 20:00 - 01:00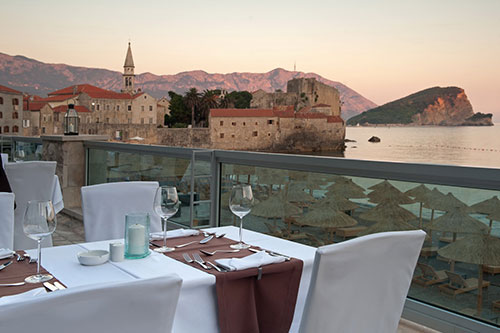 Venue: Bruno Fine Restaurant
Address: Mediteranska, Budva, Montenegro
Enjoy excellent cuisine and drinks, catch up with old friends and meet new ones at this amazing venue in the historic centre of Budva.
Getting there: Buses will pick us up from the Mediteran Hotel at 19:45. Return buses will run every half hour from 23:00 to 01:00. The bus trip lasts about 10 minutes. If you come from Budva, you can either join us on the buses or arrange your own transportation.
Tuesday, 13 June, 17:00 - 19:30
Join us for an informal closing reception at the Opera Terrace of the
Hotel Mediteran once the daily meeting programme ends.
Complimentary drinks and canapés will be served.