RIPE NCC Regional Meeting Moscow 2004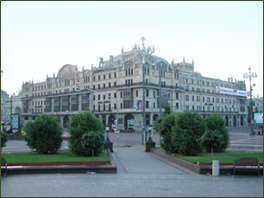 The RIPE NCC Regional Meeting, Moscow, 2004 took place at the Hotel Metropol from 16 to 18 June 2004.
The meeting focused on Internet resource allocation and Internet management issues including:
How to participate in and influence IP address management policy-making;
The industry self-regulatory open structures and processes used by the RIPE NCC and the global Internet community;
Are we running out of IPv4 address space?;
An update on IPv6;
Local, Regional and Global Internet Working and Routing;
Domain Name management on the Internet;
Root Server Operations.
The language of the presentations in the meeting was both in Russian and English. Simultaneous translation services were provided.
Host
This meeting was hosted by RosNIIROS