Hosts & Sponsors
Hosts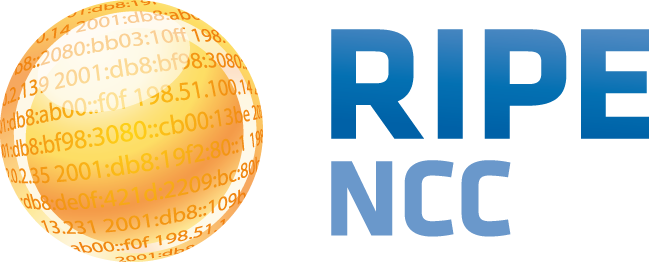 The RIPE NCC is one of five Regional Internet Registries (RIRs) that support the global operation of the Internet. The RIPE NCC is an independent, not-for-profit organisation responsible for distributing and administering Internet number resources for over 10,000 members in Europe, the Middle East, and parts of Central Asia. The organisation supports the global Internet community by providing data, expertise and a neutral platform for the exchange of ideas.

Armenian Internet Traffic Exchange Foundation-ARMIX has been initiated in 2010 by leading internet providers of Armenia and founded by the Union of Information Technology Enterprises (UITE) and Internet Society Armenia. It provides 1Gbit and 100Mbit connections to its members UCOM, VIVACELL-MTS, WEB, ARMINCO, GNC ALFA (ROSTELECOM), KARABAKH TELECOM and
CROSSNET.
ARMIX plays an active role in promoting ICT/High Tech development initiatives in Armenia and the region. In 2013 with the support from ISOC and ISOC Armenia it has organized IXP training in Armenia with the involvement of international participants. From 2014 ARMIX became a full member of Euro-IX, the largest association of internet exchange points.

ARPINET LLC has been founded in 2007 and the main office is located in the capital of Christianity in Armenia-Etchmiadzin. Arpinet is one of the largest internet providers in Armenia, that provides its services mainly in the regions, covering the areas of Armavir and Aragatsotn, ensuring the availability of fiber-optic broadband connections, Wi-Fi Internet up to 1 GB / s bandwidth. It also provides IPTV services with over 110 channels with SD quality and 10 channels with HD quality as well as SIP and VOIP services. Arpinet hosting services are well now in Armenia, as it hosts ArmTube. Arpinet is also serves as a Registraar the domain names in .am zone.
Partners

The union was established in 2000 as a business association of information and communication technologies enterprises (ICT) operating in Armenia. UITE was created by enterprises and companies in the information technologies /IT/ and information and communication technologies/ICT/ sectors aiming at the protection of economic interests, business promotion and advancement of research in the ICT sector.

Currently the number of our member organizations is growing rapidly. Based on the data of May 1, 2014 their number reached 66. Our members are local and international organizations operating in Armenia. The UITE members are particularly involved in software development, internet technologies and e-commerce, research and development, semiconductor design, and other specialties. A number of our members occupy a leading position in the global market.

Ucom build the biggest new generation fiber-optic network in Armenia. Ucom has always put an emphasis on creating a strong network to make it possible for each and every Armenian to benefit the best quality service with an affordable price. The fact of being an Armenian company helps Ucom understand and analyze the growing potential of the Armenian market and meet its requirements with the best possible solutions with the support of IT giant "Ericsson".
Ucom – big investments, best equipment, aggressive goals, low prices. We build a network for ages that will be of benefit for all our subscribers.

Internet Society (ISOC AM) is a non-for-profit NGO of the Local Internet Community. ISOC AM members represent major ISPs, universities, libraries, academic, research and school networks, regional Internet users groups, individual Internet users as well as the government.
ISOC AM is an AM TLD Manager. President of ISOC AM, Igor Mkrtumyan, is an Administrative Contact for AM TLD. Manager of AMNIC, Hrant Dadivanyan, is a Technical Contact for AM TLD. AMNIC is the AM TLD Registry. ISOC AM Board member, Gagik Grigoryan (Head of the Department at the Ministry of Transport and Communications), is Armenia reresentative in GAC (ICANN).