RIPE NCC Regional Meeting Yerevan
On Tuesday, 15 September 2015, ARMIX and Arpinet hosted the very first RIPE NCC Regional Meeting to take place in Yerevan, Armenia. Tutorials on RIPE NCC tools and the basics of IPv6 took place on 16 September 2015.
The meeting and tutorials were free to attend and open to all.
Share your experience and network with network engineers and other technical staff from Armenia and surrounding regions!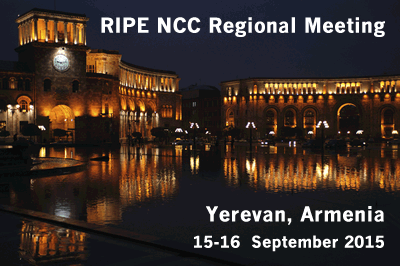 RIPE NCC Regional Meeting 15 September
RIPE NCC Tutorials 16 September