Regional Meetings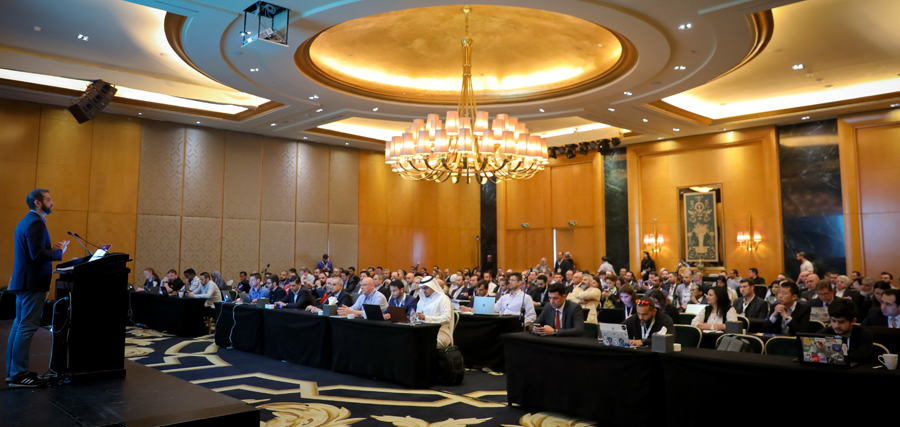 Our regional meetings bring together RIPE NCC members, local governments and key players in the global Internet industry. These events are free of charge and open to everyone. You do not need to be a member to attend.
At these meetings, attendees share insights into technical, administrative and policy issues that impact members and industry organisations in a particular geographical region. They are also an opportunity for us to gain valuable feedback about our services and activities.
In addition to the discussion of important local development and issues, attendees can find out more about the work of the RIPE community, how they can take part in the RIPE Policy Development Process and in RIPE Working Groups.
Several RIPE NCC staff members attend Regional Meetings. You can discuss topics such as technical issues, networking issues, measurement tools and training with specialised staff. RIPE NCC members can also discuss their membership details and resource allocations and non-members are able to ask questions about becoming a member, or about RIPE NCC using services that are open to all.
Attend a Regional Meeting

ENOG
The Eurasia Network Operators Group (ENOG) is the forum where technology experts from Eastern Europe, Caucasus and Central Asia gather to discuss core operational issues and share ideas in evolving the Internet in the region. ENOG Meetings are held bilingually in Russian and English.

SEE
The South East Europe/ RIPE NCC Regional Meetings bring together key stakeholders including network operators, regulators, governments and academia in the region to identify areas for regional cooperation, share expertise and address issues that affect the operation of the Internet.

RIPE NCC Days
A RIPE NCC Day or RIPE NCC Days are regional meetings that provide a forum for network engineers and other technical staff to share knowledge and experiences, and learn more about how they can receive support from the RIPE NCC in various avenues – including technical, policy development and training.
Agenda
The agenda of each Regional Meeting depends on the location in which the meeting is held. However, the meeting agenda usually includes:
Presentations on local/regional Internet industry issues
Presentations about issues affecting the Internet at a global level
An introduction to RIPE, the RIPE Policy Development Process, the RIPE community and RIPE Working Groups
An introduction to the RIPE NCC and an overview of its current activities and services
RIPE NCC training seminars or workshops
Registration
The RIPE NCC Regional Meetings are open to anyone and are free of charge. You do not need to be a RIPE NCC member to attend. Attendees are responsible for their own travel and accommodation costs. To attend, you must register in advance.
Hosting and Sponsor Options
Supporting a Regional Meeting provides excellent visibility for your organisation. If your organisation would like to provide hosting or sponsorship for a RIPE NCC Regional Meeting, please contact us.
Regional Meeting Mailing Lists
RIPE NCC mailing lists facilitate discussion for those people interested in common topics. Currently, three Regional Meeting mailing lists are active:
Subscription and message archives
Get Involved
The Eurasia Network Operators group (ENOG) is the regional forum for Internet experts concerned with the core operational issues of the Internet to share knowledge and expertise on issues unique to the Russian Federation, CIS and Eastern Europe. To post a message to the list, send an email to discuss@enog.org. Please note that only subscribers can post messages.
The Middle East Operators Group (MENOG) is the established international forum that brings together key players in the Middle East's Internet network operations. To post a message to the list, send an email menog@menog.org. Please note that only subscribers can post messages.
This mailing list is for discussion surrounding RIPE NCC South East Europe (SEE) regional meetings. To post a message to the list, send an email to see-regional@ripe.net. Please note that only subscribers can post messages.