Council of Europe
The Council of Europe is an international organisation based in Strasbourg, France, and made up of 47 member countries.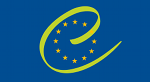 Founded in 1949, the Council of Europe seeks to develop common and democratic principles based on the European Convention on Human Rights and other reference texts on the protection of individuals.
The Council of Europe is made up of several bodies, including the Parliamentary Assembly, the European Commission of Human Rights and the European Court of Human Rights.
The Council of Europe and Internet Governance
While always approaching the subject from the perspective of protecting and expanding human rights, the Council of Europe has contributed in a number of ways to discussions of Internet governance. Some examples include:
The Council of Europe has also been an active contributor to the Internet Governance Forum:
Internet Freedom Conference - From Principles to Global Treaty Law?
In April 2011, the Council of Europe held a conference to discuss a set of ten draft principles on Internet governance, proposed by a Council of Europe group of experts, and how these principles might be formalised in a soft law framework:
The conference discussions were based on the work done by the Ad hoc Advisory Group on Cross-border Internet (MC-S-CI), to which the RIPE NCC has actively contributed.