Internet Engineering Task Force (IETF)
The IETF is an open international community of network designers, operators, vendors and researchers concerned with the evolution of the Internet architecture and the smooth operation of the Internet.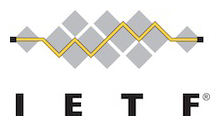 The IETF was established in 1986 to coordinate the operation, management and evolution of the Internet. It is overseen by the Internet Architecture Board (IAB) and receives administrative support from the Internet Society (ISOC). This arrangement was formalised in 2005 as the IETF Administrative Support Activity (IASA).
The Internet Engineering Steering Group (IESG), which is made up of the IETF Area Directors, is responsible for technical management of IETF activities and the Internet standards process.
The work of the IETF takes place in more than 100 working groups, and all decisions are made on the basis of "rough consensus and running code".
RIPE NCC staff and members of the RIPE community take part in many of the IETF's working groups and decision-making processes.
IETF and Internet Number Resources
The IETF is responsible for the management and development of the Internet Protocol Suite, which includes the Transmission Control Protocol (TCP) and the Internet Protocol (IP). This role, which is overseen by the IESG, includes designating IP address ranges for specific purposes (including multicast, documentation, experimental use and general distribution to Internet users); IANA is responsible for carrying out the allocation and assignment of IP addresses according to the IETF's instructions.