Selection Committee
The selection committee for the RIPE NCC Community Projects Fund is comprised of five volunteers from the RIPE community and a member of the RIPE NCC Executive Board. Each member of the committee has committed to serving a minimum term of one year (and a maximum of three) to ensure continuity.
Current Members
The current members of the selection committee are:
Biographies
Aydin Aslaner
Aydin Aslaner is the Head of Microsoft Cybersecurity Public Sector team in the Middle East and Africa with twenty years of experience in security, identity and cyberspace. As part of his current role, he engages regularly with many enterprises, governments, and telecom providers to help build nationwide cybersecurity strategies. He has also worked on multiple IPv6-related initiatives over the last 15 years to help prepare large scale deployments across enterprises. Aydin is also a regular speaker at industry events and loves to share his experiences.
Jaya Baloo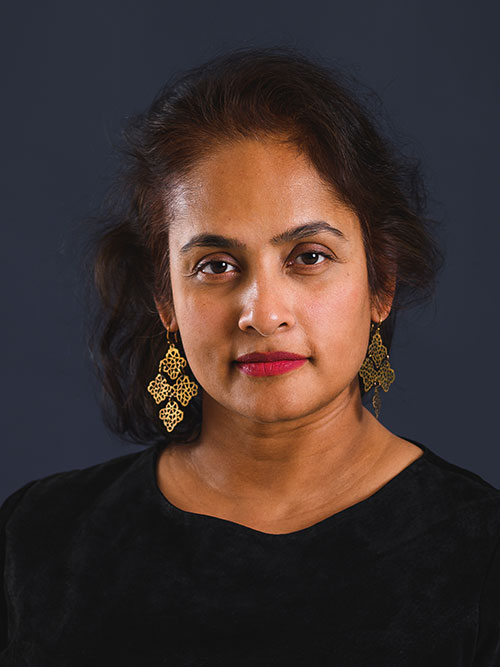 Jaya Baloo, currently Chief Information Security Officer (CISO) at Avast Software has worked in the cybersecurity area for nearly 20 years is also one of the top 100 Chief Information Security Officers (CISO) in the world. She was the CISO of KPN for seven years before joining Avast. She is a faculty member of Singularity University and a member of various infosec boards. Jaya is also the quantum ambassador of KPN Telecom and a Vice Chair of the Quantum Flagship Strategic Advisory Board of the EU Commission.
Fiona Krakenbürger
Fiona Krakenbürger has a background in Open Source funding and has worked in Berlin and Washington D.C. as a Senior Program Manager. She is one of the initiators of the Sovereign Tech Fund, a fund dedicated to Open Source Infrastructure based in Germany. Previously she has worked at the US-based Open Technology Fund, supporting Internet Freedom projects worldwide, at the Prototype Fund in Germany she supported Civic Tech projects. Fiona has been an activist for digital literacy and diversity in tech for more than ten years.
Flavio Luciani
Don't expect the community to let you know what it can do for you, let them know what YOU can do for the community.
Flavio Luciani was born in Rome in 1981 and earned a Master's in Computer Engineering from the Roma 3 University in 2006. He has been working with Namex since 2008 and since then he has supervised the technical and infrastructural development of the exchange point, first as a member of the technical staff and then, starting from March 2020, serving as Chief Technology Officer. He was one of the Internet Society MANRS Ambassadors in 2020 and is currently member of EURO-IX FPC.
Maria Häll
Maria Häll holds a Master of Science in Computer Science and is the managing director of Sunet, the Swedish National Research and Education Network (NREN) and is the head of the department of Sunet and Associated Services at the Swedish Research Council.
Maria previously worked at the Government Offices of Sweden at the Ministry of Enterprise, Energy and Communications as a political advisor and as a deputy director at the division for IT Policy. Maria has extensive experience of working with ICT, broadband and Internet policy issues, both in the private and public sectors, at local, national and international levels. She has been engaged in the RIPE community for many years.
She has a strong interest in the positive development of society and the role of technology as an important tool. She is especially passionate about the development of the Internet as vital and global open infrastructure, and how collaboration between sectors on an equal footing is essential to fulfil this mission. This has been an important theme throughout the varied positions she has held over the years.
Her contributions include:
Experience of governments and politics in the national and international arena
Experience of the academic sector
Bridging the gap between technical society, public sector and policymakers
Creating productive dialogue and cooperation between different actors
A large network of people and organisations around the world
LinkedIn profile: https://www.linkedin.com/in/mariahall/
Samaneh Tajalizadehkhoob
"The scientist is not a person who gives the right answers, he is one who asks the right questions" - Claude Levi-Strauss. In assessing a CPF proposal, I will keep an open mind to not lose sight of those so-called 'loonshots' whose innovative ideas would otherwise be discarded since they are proposed too early.
Samaneh Tajalizadehkhoob holds a PhD in intersection between web security, policy and mathematical analysis from Delft University of Technology. She has more than seven years of experience working in the interdisciplinary area of cybersecurity and the human factor. Previously, she collaborated with multiple academic institutions and security industry partners in areas related to vulnerability measurement, patch management, statistical modeling of security incidents, incident predictions as well as economics of online banking fraud.
Currently, Samaneh is a Lead Security, Stability & Resilience specialist at ICANN's Office of CTO where she carries out and leads research related to DNS security and policy and translates operational security problems from the ICANN community to potential ares of research. Additionally, Samaneh sits on the program committee of multiple academic and industry conferences. As a part of her career goal, she mentors and supports women worldwide who would like to pursue a career in cybersecurity and she is one of the mentors in the ITU's Women in Cyber Mentorship Program.

Samaneh has been active in the RIPE and IETF community for the past eight years and she regularly participates in discussions related to DNS abuse and security.