Selection Committee
The selection committee for the RIPE NCC Community Projects Fund is comprised of four volunteers from the RIPE community and a member of the RIPE NCC Executive Board. Each member of the committee has committed to serving a minimum term of one year (and a maximum of three) to ensure continuity.
Current Members
The current members of the selection committee are:
Biographies
Jaya Baloo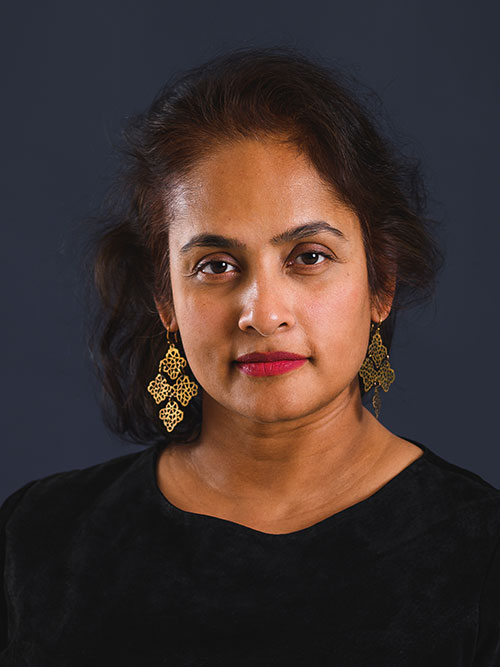 Jaya Baloo, currently Chief Information Security Officer (CISO) at Avast Software has worked in the cybersecurity area for nearly 20 years is also one of the top 100 Chief Information Security Officers (CISO) in the world. She was the CISO of KPN for seven years before joining Avast. She is a faculty member of Singularity University and a member of various infosec boards. Jaya is also the quantum ambassador of KPN Telecom and a Vice Chair of the Quantum Flagship Strategic Advisory Board of the EU Commission.
Nuno M Garcia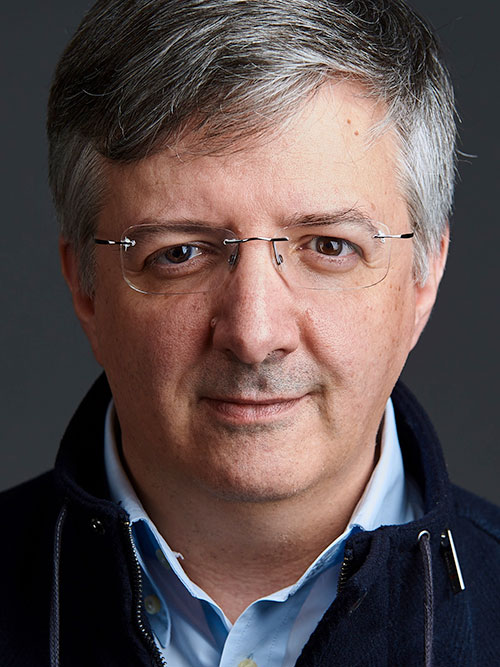 My main expectations regarding a successful submission are that a project should have some degree of innovation, that it has a significant impact in the community, and that it is developed by a diverse team (preferably from different countries), and supported by a coherent and understandable plan and budget.
Nuno M. Garcia holds a PhD in Computer Science Engineering from the Universidade da Beira Interior (UBI, Covilhã, Portugal). Previously, he was an entrepreneur, member of the Research Team at Siemens SA and Nokia Siemens SA, and Head of Research at PLUX SA. Currently serving as Vice Dean of the Faculty of Engineering at UBI, he is Assistant Professor at the Computer Science Department at UBI and Invited Associate Professor at the Universidade Lusófona de Humanidades e Tecnologias (Lisbon, Portugal). He is the coordinator of the Cisco Academy at UBI. His main interests include Next-Generation Networks, predictive algorithms for healthcare and well-being, distributed and cooperative algorithms, and the battle for a free and open Internet.
Bert Hubert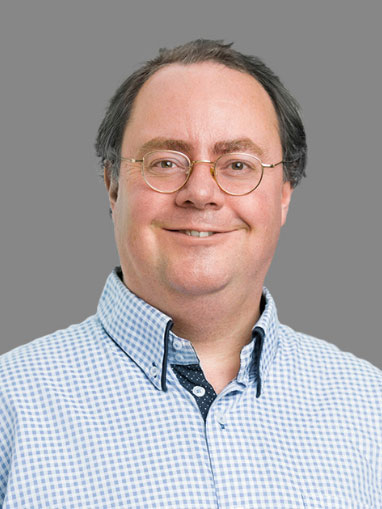 In a CPF proposal, I am looking for things that would otherwise not happen - either because there is no obvious business model, or because individuals who would benefit from it are not in a position to fund the developer or do the development. The goal is to find things that can actually improve the world (likely through the Internet) that have a decent chance of succeeding because of a CPF grant.
Bert is the founder of PowerDNS, software that powers a significant fraction of the Internet. In addition to this, Bert co-founded a joint-venture with the well-known security company Fox-IT. In between these, he spent several years working for the Dutch government on cyber and national security. After selling both companies, Bert spent 18 months doing DNA research at TU Delft, leading to a publication in a major science journal. These days, he focuses on open standards, decentralized communications, Internet measurements and research (mostly DNA and GNSS).
Andreas Larsen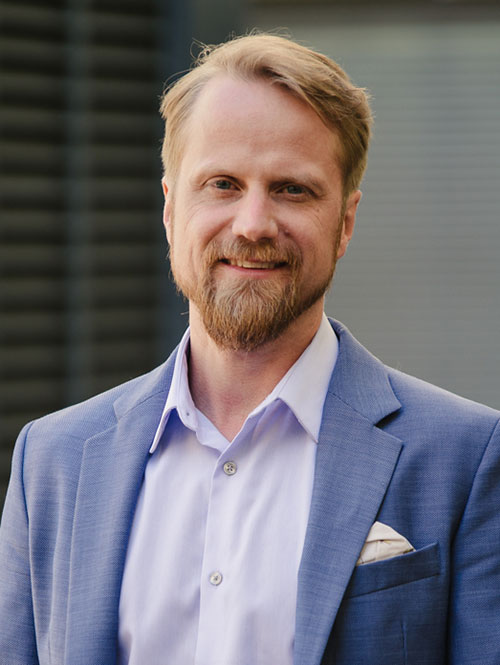 In assessing the projects for the RIPE NCC Community Projects fund, I look at the innovation of the project, what benefits it brings to the networking community, the quality of the project plan, the project's feasibility and its diversity with regards to the team and goals.
Andreas Larson studied network computing/engineering in Uppsala and is the owner of a network consulting company, called 1o Consulting, a registered Internet Service Provider with PTS in Sweden that maintains several LIRs. Andreas has been active in the RIPE community for the past seven years, having started his career during the dot com era at a start-up in Sweden called Spray.
Remco Van Mook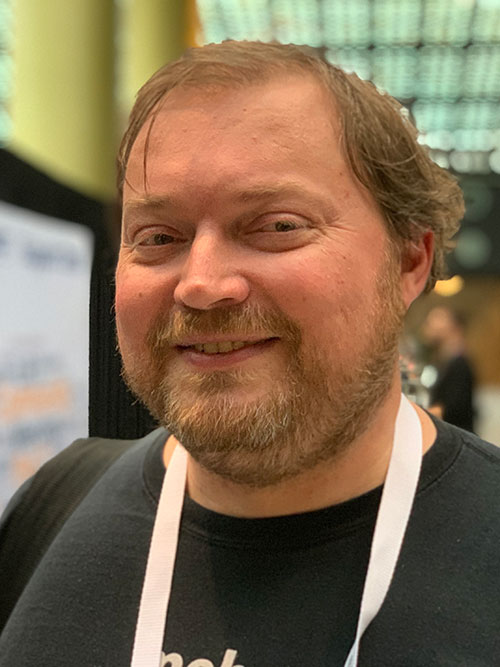 Remco van Mook is the CEO of Asteroid International BV. He was previously director of interconnection at Equinix, where he looked after the company's global interconnection strategy as well as the company's Internet Exchanges. As part of that position, he was involved with all aspects of the company - from datacenter engineering and network architecture to marketing and corporate development.
He was CTO of NDIX, responsible for architecture and technical strategy, from 2000 until 2009. NDIX was the first Internet Exchange spanning across an international border, with the intention to promote regional development. NDIX has evolved into an exchange platform connecting a diverse range of companies across a multitude of cities in the Netherlands and the states of Nordrhein/Westfalen and Niedersachsen in Germany.
During that same time, he was founder and manager of Virtu, a Dutch datacenter company that got accolades for being one of the fastest growing technology companies in the Netherlands for three consecutive years. After he sold Virtu to Equinix in 2008, he was country manager for Equinix in the Netherlands for the remainder of that year.
Previously an active contributor to EURO-IX, he involves himself mostly with network design challenges, the European datacenter market and regulatory affairs. He is co-author of a few RFCs, including RFC 5452, to upgrade the security of current DNS (non-DNSSEC) implementations against Kaminsky-style attacks and the widely used RFC 2322.
He is a regular speaker at conferences and RIPE Meetings and advisor to various government organisations on Internet-related affairs. He also currently serves as the co-chair of the Connect Working Group within the RIPE community and is a member of the RIPE NCC Executive Board.
Tim Wattenberg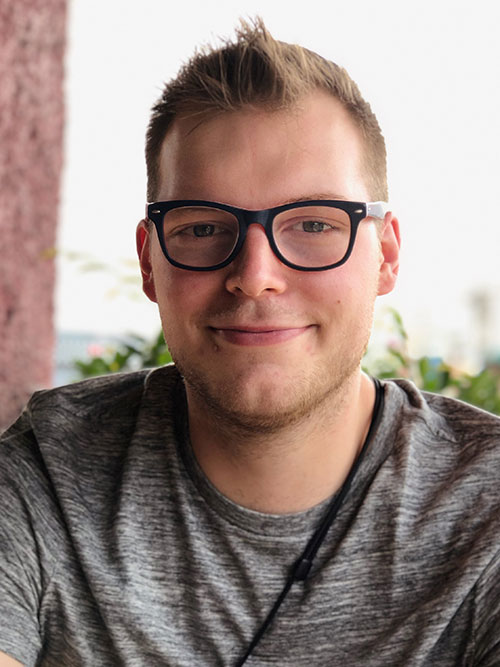 Besides the obvious requirements of having an innovative, experimental, or even 'a little crazy' idea, which is presented in a conclusive way and planned with a realistic budget, I especially appreciate project proposals that have a clear strategy for communicating their vision, progress, and achievements and whose team composition strengthens the diversity of our community.
Tim Wattenberg received a Bachelor's degree in Computer Science from Heinrich Heine University Düsseldorf in 2018 and is currently enrolled in the Master's program at RWTH Aachen University. He became part of the RIPE community through the RIPE Academic Cooperation Initiative (RACI) and has attended and presented on several meetings since. Being also active in the standards processes of the IETF and with a professional background as a software consultant for interconnection businesses, Tim closely follows innovations and developments in the network world.