RIPE NCC and Georgian National Communications Commission Sign Memorandum of Understanding
You're viewing an archived page. It is no longer being updated.
The RIPE NCC and the Georgian National Communications Commission (GNCC) signed a Memorandum of Understanding (MoU) in Tbilisi on 12 September 2017.
The MoU formalises the existing relationship between the RIPE NCC and the GNCC, the national regulatory authority for the country's telecommunications and broadcasting industries.
The RIPE NCC has been involved in numerous activities in Georgia recently, including hosting a RIPE NCC Regional Meeting in Tbilisi that brought together the local Internet community to discuss topics of relevance to the region, providing training courses for RIPE NCC members on such topics as IPv6, and supporting the annual Georgian Internet Governance Forum.
"Georgia has been very active in Internet development in recent years and we've seen strong growth in our membership there," said Axel Pawlik, Managing Director of the RIPE NCC. "We believe that, working together, the RIPE NCC and GNCC can do a lot to support this development and the growth of the local technical community."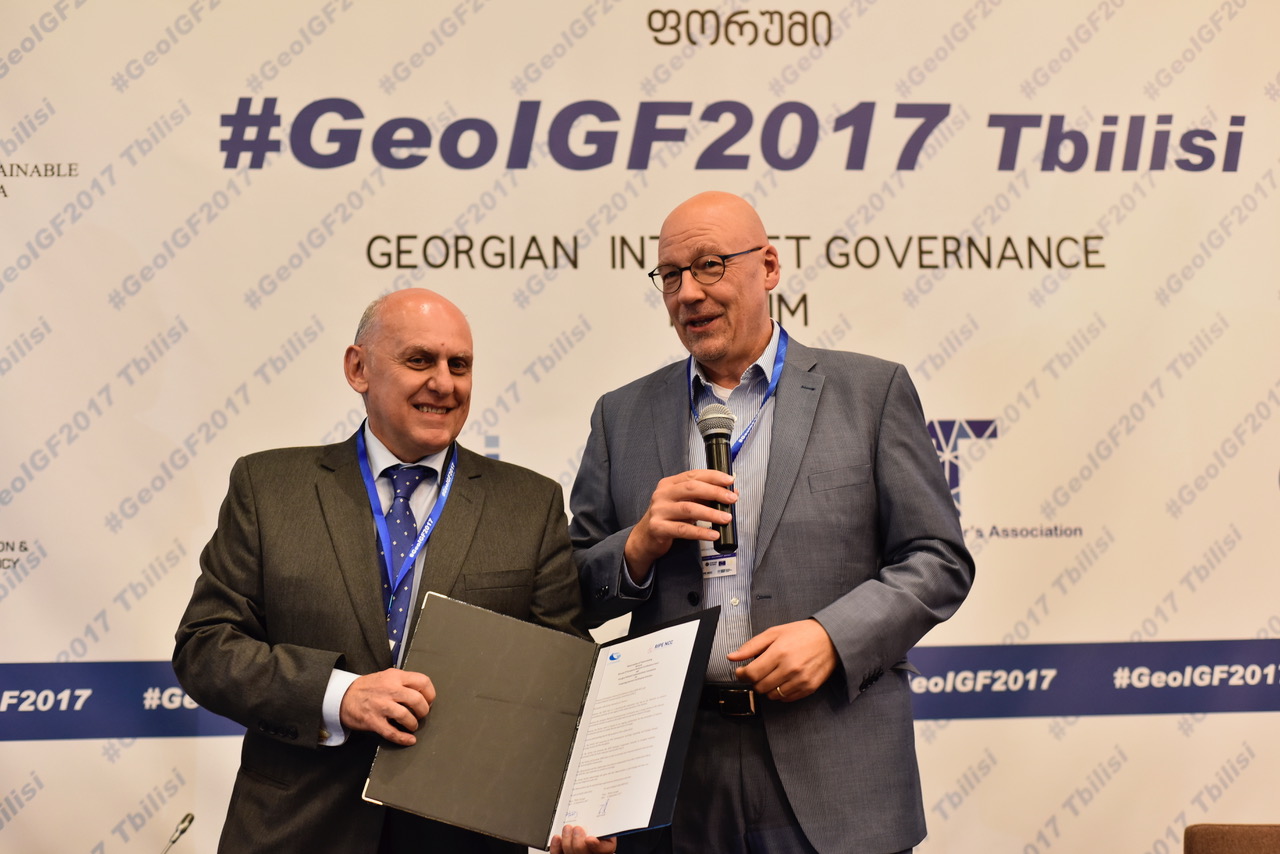 The MoU focuses on IPv6 development and training, promoting the RIPE Academic Cooperation Initiative (RACI) to foster closer ties between the Georgian academic community and the larger RIPE community, and using RIPE Atlas, the RIPE NCC's global Internet measurement platform, to provide the technical community with local data about Internet connectivity.
This MoU is the latest formalised agreement for greater cooperation between the RIPE NCC and one of the many external organisations we work with, including governments, regulators, technical bodies, industry groups, law enforcement agencies, academic institutions and others. You can learn more about our external engagement with these parties in this RIPE Labs article, or see a list of the different agreements and memberships we have with external parties.