Training and Materials
The RIPE NCC delivers training courses for its members throughout its service region. The Basic IPv6 Training Course is a one-day course about the need for IPv6 and includes basic information on how to plan your deployment. The Advanced IPv6 Training Course is a two-day course on IPv6 deployment and includes hands-on exercises. Training materials, including slides, exercises and other resources, are also available online and accessible to everyone.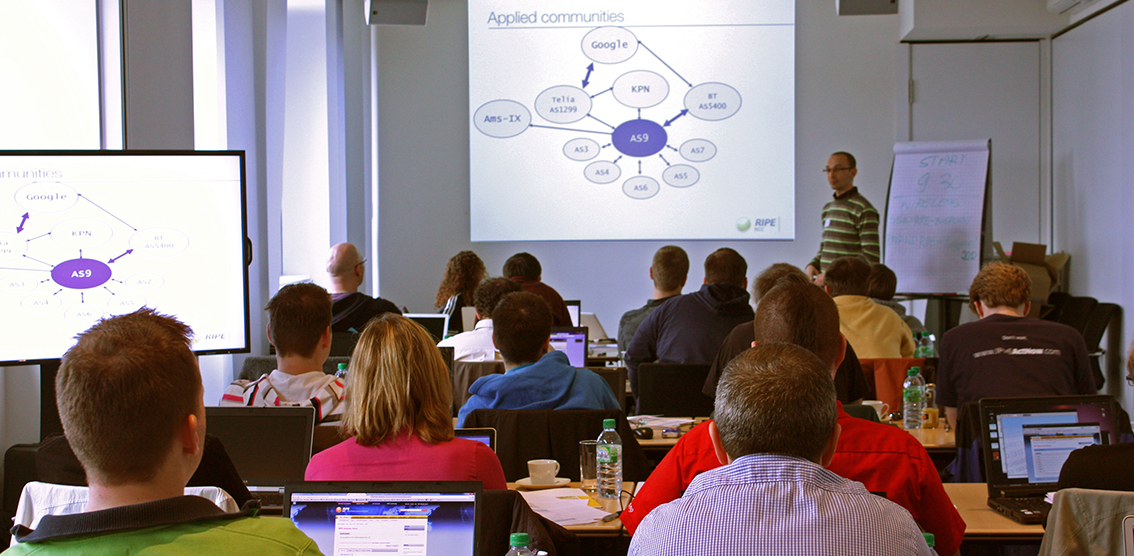 Webinars give RIPE NCC members the chance to learn from our trainers no matter where they are. We offer an IPv6 in the RIPE Database webinar that helps LIRs understand how to register IPv6-related data in the RIPE Database and an IPv6 Addressing Plan webinar to help LIRs create an IPv6 addressing plan.
The RIPE NCC Academy is a virtual learning platform where users can take online courses at their own pace and become certified in a particular area of expertise, including IPv6. These courses are open to everyone and free of charge.