RIPE NCC Open House: RIS in Focus
You're viewing an archived page. It is no longer being updated.
We're calling on RIS users from all across the community to join the discussion about where RIS is going next and how we can best improve the service to suit your needs.
Tuesday, 20 October | 10:00 - 11:30 UTC | 12:00 - 13:30 CEST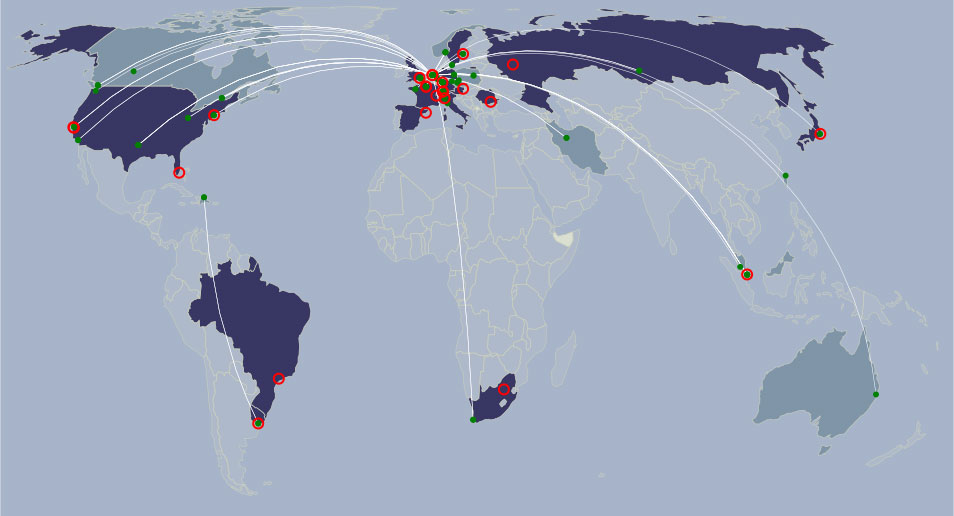 We're hosting a RIPE NCC Open house on our Routing Information Service (RIS) in order to get community input on how we can improve the service to ensure it provides the best possible value for its users.
The RIPE NCC Open House is a ninety-minute remote session where RIPE NCC staff, community members and industry experts can meet up and share insights, feedback and support.
With the help of network operators all over the world, RIS employs a globally distributed set of Remote Route Collectors (RRCs), typically located at Internet Exchange Points, to collect and store Internet routing data. Volunteers peer with the RRCs using the BGP protocol and RIS stores the update and withdraw messages.

We will be looking at various areas where we think progress can be made on improving RIS:
Use-cases for peering with RIS
RIS peering strategy
Timeliness of data
Improving data quality by capturing extra meta-data
Collaboration
Speakers
Emile Aben, RIPE NCC
Moderator
Alastair Strachan, Junior External Relations Officer, RIPE NCC