RIPE NCC Open House: Exploring Cybersecurity
Wednesday, 19 April | 13:00 - 14:30 CEST (11:00 - 12:30 UTC)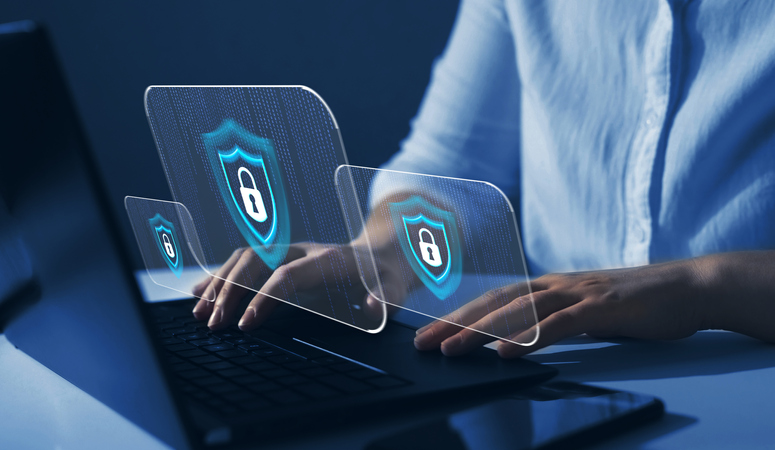 In recent years, cybersecurity has attracted a large amount of attention, especially with the rise of high-profile data breaches we have seen happening. Organisations all over the world are having to gain an understanding of the cybersecurity threats and challenges they might encounter on the Internet. Cybersecurity professionals know that cybersecurity training is essential to keeping their organisations safe from attacks.
Join us in this Open House to talk about cybersecurity, the threats that are out there and the possible solutions that are available. We will be joined by some cybersecurity experts who will share their knowledge and try to answer your questions.
Speakers
The full list of speakers will be available soon.
Eleonora Petridou, Chief Information Security Officer, RIPE NCC

Srijith Nair, CISO, Careem
Speakers Bios
Eleonora Petridou
Eleonora is a passionate information security professional with
extensive experience in helping organisations implement security and
risk management strategy that brings business value and is
increasing customers' trust. Taking a pragmatic approach to security,
Eleonora has developed and successfully implemented security improvement
and risk reduction programmes at scale, in agile environments, while
maintaining the speed to market.
Eleonora specialises in complex security testing and cyber attack
simulations and has a track record of training organisations within
Europe and Asia on cyber crisis management, focusing not only on the
the technical side of security but also on the human factor and the user
security awareness. Using her professional skills Eleonora is able to
translate technical security risks into business risks, bridging the gap
between the management and the technical layers.
Being an approachable individual, Eleonora builds strong relationships
with key stakeholders within the organisation to ensure that the
appropriate security information and guidance are reaching the right
people at the right time. With a track record of building and managing
high-performing teams, Eleonora strongly believes in the hand in hand
development of security professionals to become trusted advisors to
their business partners.
Srijith Nair
As Careem's CISO, Dr. Srijith Nair leads the team that keeps Careem
secure and ensures trust between Careem's Customers, Captains,
Colleagues, merchants and partners. Srijith is an accomplished cyber and
information security leader whose career has spanned industry verticals
(tech, telecom, security, e-commerce), geographies (Middle East, Europe,
USA), and sizes (startups, scale-ups, MNCs).
Srijith has previously led the security product development at Booking.com. He also worked as the Chief Strategy Officer and Chief Product Officer of Axiomatics and as
Principal Researcher at British Telecom. He is the holder of several
patents, a contributor to security industry standards, keynote speaker
and the author of various widely-cited journal articles and conference
papers. Srijith holds a Ph.D. in Computer Security from Vrije
Universiteit, the Netherlands.