RIPE NCC Open House: 10 Years of RIPE Atlas
You're viewing an archived page. It is no longer being updated.
Wednesday, 18 November | 11:00 - 12:30 UTC | 12:00 - 13:30 CET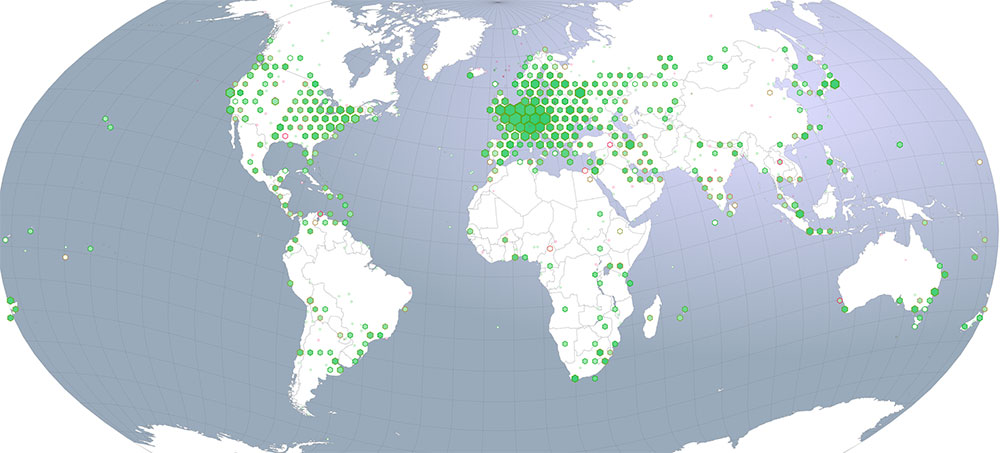 In this Open House session, we're celebrating 10 years of RIPE Atlas!
RIPE Atlas has grown to a network of over 10,000 probes, making it the world's largest active Internet measurements platform. The team behind RIPE Atlas and members from the community come together to discuss RIPE Atlas in this Open House session. Here's what you can expect:
A look at how RIPE Atlas has developed and where it is today
Use cases from the community
Introducing software probes and how you can use them
Open discussion
Recording
Presentations
Speakers
Robert Kisteleki, R&D Manager, RIPE NCC
Martijn Schmidt, VP of Network, i3d.net
Swapneel Patnekar, Managing Director, Shreshtha IT Technologies and RIPE Atlas Ambassador
Kevin Chege, Director - Internet Development, ISOC
Philip Homburg, Software Engineer, R&D, RIPE NCC
Moderator
Alastair Strachan, Junior External Relations Officer, RIPE NCC


Follow Up Event: RIPE Atlas Software Probe Deployathon
We will hold the RIPE Atlas Software Probe Deployathon on Wednesday, 25 November, one week after this event, to continue our celebrations of 10 years of RIPE Atlas. Get more information about the deployathon in this RIPE Labs article.