RIPE Atlas: 1,024 Probes Now Active!
You're viewing an archived page. It is no longer being updated.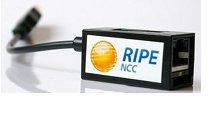 We are proud to announce that over 1,024 RIPE Atlas probes are now active all over the world, reaching our target number of probes for 2011.

This important milestone was achieved by the dedicated work of the RIPE NCC staff and the support of RIPE NCC members and the RIPE Atlas hosts and sponsors.

We extend our thanks to all the individuals and organisations that have enabled us to build up the RIPE Atlas project over the last year.

The RIPE Atlas project creates unprecedented situational awareness of Internet performance and generates and collects large amounts of active measurement data that can be analysed by the research community. The project also provides tools for monitoring and troubleshooting.
Together, these enable network operators to cut operational costs and contribute to building a better Internet.

By end of June 2012, we plan to have 2,048 active RIPE Atlas probes on the network.

You can read more about the RIPE Atlas project's achievements in 2011 and the plans for 2012 on RIPE Labs.

If you want to be a part of the RIPE Atlas project, find out how to register for your probe.