Workshop on IPv6 deployment in Beirut
An initiative to support IPv6 migration efforts in Lebanon.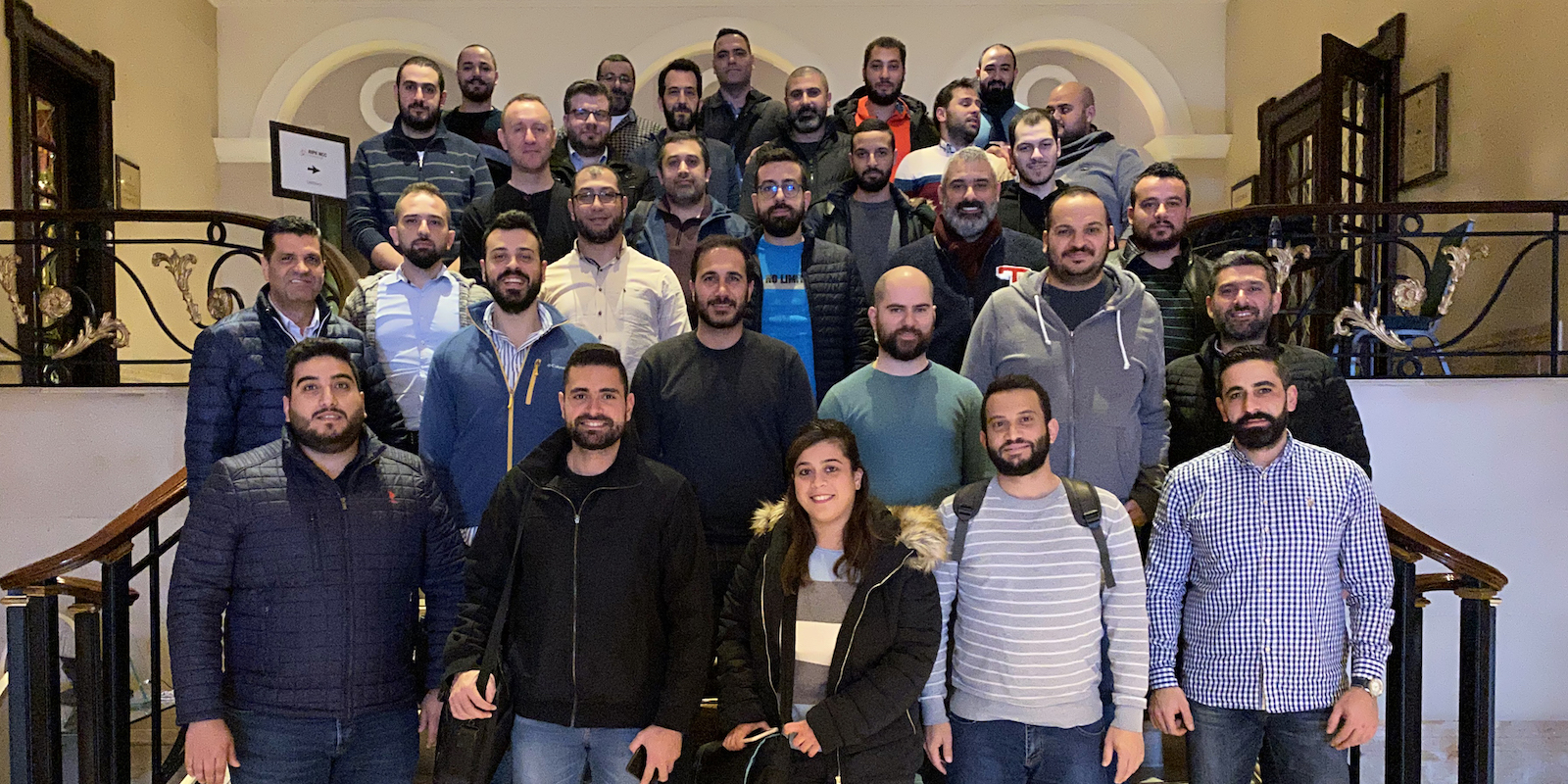 On 3 February 2020, we hosted a training programme for Mobile Operators, Internet Service Providers (ISPs), and other stakeholders from the public and private sectors in Lebanon. The three-day workshop helped attendees learn how to work with the Internet Protocol version 6 (IPv6) and deploy it on their networks.
Lebanon is the fourth country in the region to have started the implementation of IPv6, following Saudi Arabia, the United Arab Emirates, and Oman. The workshop drew focus on IPv6 issues, covering basic and advanced concepts. A key part of the training programme was aimed at examining differences and similarities between IPv4 and IPv6 security, helping attendees refine core capabilities vital for the implementation in their core networks.
Chafic Chaya, Regional Communications Manager at the RIPE NCC, commented that: "We work to help network operators future-proof their networks through our training courses. The workshop was conducted amid the rapid development of Internet services worldwide, which are now considered fundamental to a country's socio-economic development, especially with the economic situation that Lebanon is facing. It is a testament to the RIPE NCC's commitment to promoting sustainable Internet development as a main driver for economic growth. By sharing our expertise in Beirut, we showed that we continue to live up to our mission of supporting our members and ensuring the growth and safety of the Internet in the country and region."
We continue to deliver workshops and other training initiatives to provide technical expertise related to the Internet's infrastructure, and to raise awareness about major challenges in the virtual world such as IPv6 deployment, security, peering, and Internet governance issues.
You can also view this press release in Arabic.
For more information about the workshop, please contact: