Venue and Accommodation
The SEE 11 / RIPE NCC Regional Meeting will take place at: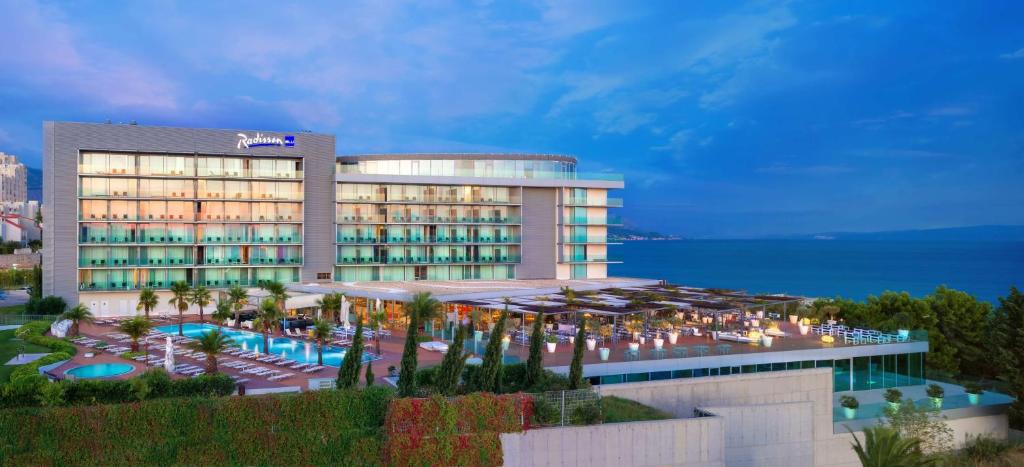 Put Trstenika 19,
Split, 21000,
Croatia
T: +385 (21) 30 30 30
Radisson Blu Split is offering SEE 11 attendees the following discounted room rate:
Single room - €150 per night
Deluxe room - €170 per night
The above rates include breakfast, Wi-Fi, free usage of the SPA & Fitness club and VAT.
To reserve a room, you can use one of the following options:
Alternative Accommodation
You can choose from a number of hotels within walking distance. The RIPE NCC neither recommends nor guarantees the quality of the hotels listed. Alternative hotel options can be found via travel sites like booking.com, hotels.com, or through a travel agent.
Hotel More ***
82 Per Night
Includes Breakfast, Wifi & VAT
14 min walk
Hotel Amphora ****
158 EUR per night
Includes Breakfast, Wifi & VAT
20 min walk
Hotel Posh Split *****
305EUR per night
includes breakfast, WiFi and VAT
14 min walk
Hotel Pax ***
62,10 EUR per night
Includes Breakfast, Wifi & VAT
11 min Walk
Elu Iris ***
59EUR per night
Includes Breakfast, Wifi & VAT
6 min walk