Biographies
Ruslan Bektemirov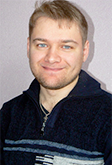 Ruslan Bektemirov is the system administrator at the KazNIC Organization in Semey, Kazakhstan. He supports the IT infrastructure of the organization, the city's local network, and the distributed domain name registration systems for zones .KZ and .KAZ.
In 2006, he graduated from the Institute of Radio Engineering and Communication, and worked as a system administrator assistant in JSC EK REC. In 2007, he was appointed to his present position at the KazNIC Organization. His experience there spans notable projects such as:
the introduction of Anycast DNS servers for the zones .KZ and .KAZ
the Zabbix monitoring system
IP telephony
the introduction of IPv6
In 2012, Ruslan graduated from the Shakarim State University of Semey.
---
Sergey Myasoedov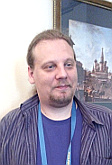 Sergey Myasoedov is an independent consultant. He graduated from Saint Petersburg State Technological University in Russia. Before starting his own company in 2007, he worked as NOC Engineer and Chief of the NOC.
Department in Russian telecommunication companies. His areas of interest are the new key Internet technologies, especially DNSSEC and IPv6.
Sergey has been active in the RIPE community since the RIPE 56 Meeting. He also serves the regional community as ENOG's vice-chair of the programme committee.
---
Alexander Nikitin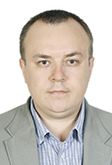 Alexander is the Director of the Global Network Operational Center at KazakhTelecom JSC. He is responsible for network management, quality assurance, network change management, and he oversaw the start of OSS implementation on KazakhTelecom networks. Alexander has been with KazakhTelecom JSC since 2000.
---
Shavkat Sabirov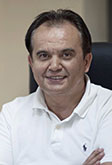 Shavkat Sabirov is the President of the Internet Association of Kazakhstan, the Chairman of the Committee for New Technologies at the National Chamber of Entrepreneurs of Kazakhstan, and the General Manager of Kazinter Systems Solutions LLP.
Mr. Sabirov was born in Osh, Kyrgyzstan on 16 June 1961. He graduated from Tomsk State University of Control Systems and Radioelectronics, specializing in physical electronics. Mr. Sabirov speaks Russian and English.
As a founder of the Internet Association of Kazakhstan, he is actively involved in public life. Shavkat is also a founder of the electronic payment system, "Wallet Tau-W1", as well at the owner of a number of online systems and websites.