Venue and Accommodation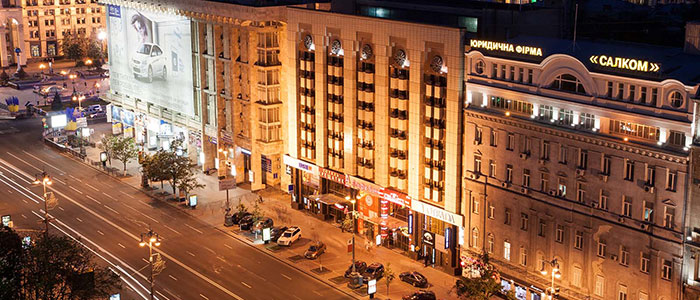 RIPE NCC Days in Kyiv will take place at:
Address: 14, Khreshchatyk St., Kyiv, 01001, Ukraine
Tel: +38 (044) 596 80 00
Guest Room Rates
Single Standard Room - €100
Twin Standard Room - €110
Room rates are per room per night, inclusive of breakfast and spa centre.
Reservation Method
For hotel reservations, please contact the Reservations Department:
Tel: +38 (044) 596 80 00
Email: reservation _at_ hotel-khreschatyk.kiev _dot_ ua
Kindly quote "promo code 8357" in order to receive the group rate.
The discounted room rate is available until 10 September 2019.
Other room types can be booked on the hotel website using promo code 8357.