RIPE NCC Regional Meeting 2004 - Nairobi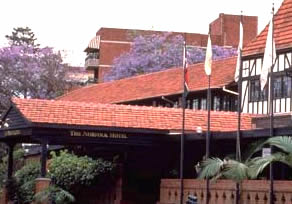 This meeting took place 28-30 July 2004 at the Norfolk Hotel in Nairobi, Kenya.
The agenda focused on Internet resource allocation and Internet management issues including:
Peering and Exchange Points;
Local, Regional and Global Internet Working and Routing;
AfriNIC - The emerging RIR;
Are we running out of IPv4 address space?;
An update on IPv6;
The industry self-regulatory open structures and processes used by the RIPE NCC and the global Internet community;
How to participate in and influence IP address management policy-making;
Domain Name management on the Internet;
Root Server Operations.
This meeting was hosted by