Request Response Time hostmaster@ripe.net
Request Response Time
The graphs below show the maximum number of complete working days for an initial response to hostmaster _at_ ripe _dot_ net.
---
Please note that these statistics are only applicable for working days. Weekends and holidays are not taken in account.
Our usual working days are Monday to Friday 0900 - 17.30 CET.
Weekly view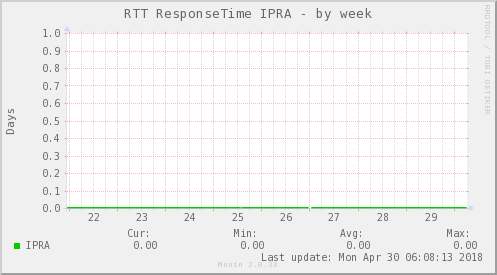 Response time to <
hostmaster _at_ ripe _dot_ net
> measured in working days over the last week
Monthly view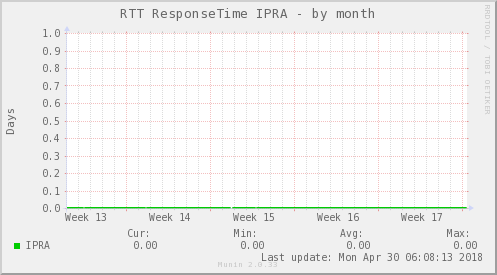 Response time to <
hostmaster _at_ ripe _dot_ net
> measured in working days over the last month
Yearly view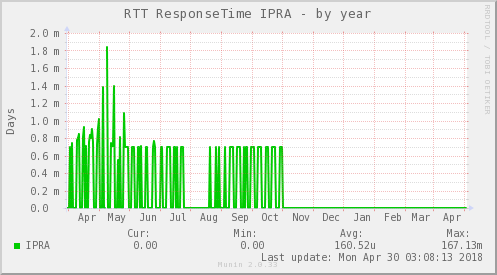 Response time to <
hostmaster _at_ ripe _dot_ net
> measured in working days over the last year