Resource Certification (RPKI)
The Resource Certification (RPKI) system allows Local Internet Registries (LIRs) to request a digital certificate listing the Internet number resources they hold. It offers validatable proof of holdership of a resource's registration by a Regional Internet Registry (RIR).
BGP Origin Validation
The practical application offered today is the ability to use resource certificates to help secure Internet routing, particularly BGP origin validation.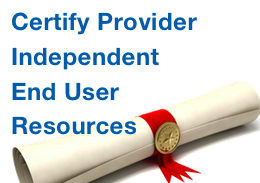 It is now possible for Sponsoring LIRs and End Users to request a resource certificate for Provider Independent End User resources