About RIPE Meetings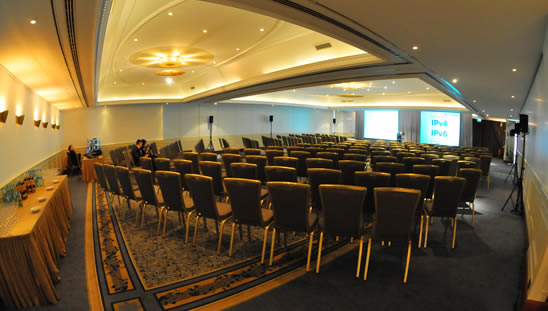 The next RIPE Meeting takes place in Warsaw from 12 - 16 May 2014.
A RIPE Meeting is a five-day event where Internet Service Providers (ISPs), network operators and other interested parties from all over the world gather to:
Develop an international network of peers and key players in the Internet community
Join discussions about the policies and procedures used by the RIPE NCC to allocate Internet number resources
Participate in the RIPE Working Group sessions to discuss current technical and policy issues
Take part in plenary sessions, listen to topical presentations, view demonstrations and attend relevant workshops and tutorials
Meet with other attendees at lunches, coffee breaks and informal evening social events
If you can't attend a RIPE Meeting in person, you can participate remotely.
For more information about RIPE Meetings please see the FAQs.