RIPE Chair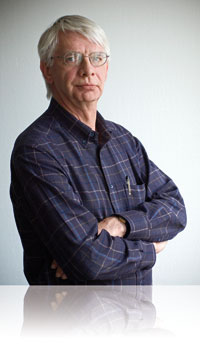 Robert "Rob" Blokzijl was a founding member of Réseaux IP Européens (RIPE), the European open forum for IP networking. At its foundation in 1989, he was spokesperson for, and still is chair of, this forum. He was instrumental in the creation of the Réseaux IP Européens Network Coordination Centre (RIPE NCC) in 1992 as the first Regional Internet Registry (RIR) in the world.
Prior to this, he was active in building networks for the particle physics community in Europe.
Blokzijl graduated from the University of Amsterdam (1970) and holds a doctorate in experimental physics from the same university (1977). He is employed by the National Institute for Subatomic Physics (Nikhef) in The Netherlands.
Robert was also selected for the Board by the Address Supporting Organization. He served on the ICANN Board from October 1999 until December 2002.
Since 12 May 2010, Rob Blokzijl is an Officer in the Order of Orange-Nassau. He received this Royal Honour from Lodewijk Asscher, the Acting Mayor of Amsterdam